Monitoring Designs
Monitoring designs were developed based upon clear, concise questions of greatest importance to regional stakeholders. These question operate at varying spatial and temporal scales, yet they are all rooted in a site-based design (i.e., the least common denominator, Figure 1). It was imperative for designs to answer individual site-level questions (i.e., MPA effectiveness), as well as evaluate regional conservation movements (i.e., the Micronesian Challenge).

In order to develop a single program that can address the suite of questions noted above, a site-based design was essential. When addressing questions at larger spatial scales, it is imperative that sites were selected around each island, across all major environmental and management regimes (Figure 2). Taking this approach, site-based designs can then be scale up to the island and regional level. This has resulted in approximately 20 sites being selected on each island, with variation (higher and lower) based upon the size of each island.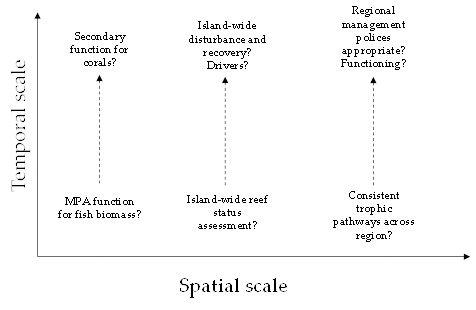 Figure 1. Diagram of the question-driven monitoring process with respect to spatial and temporal scales of investigation.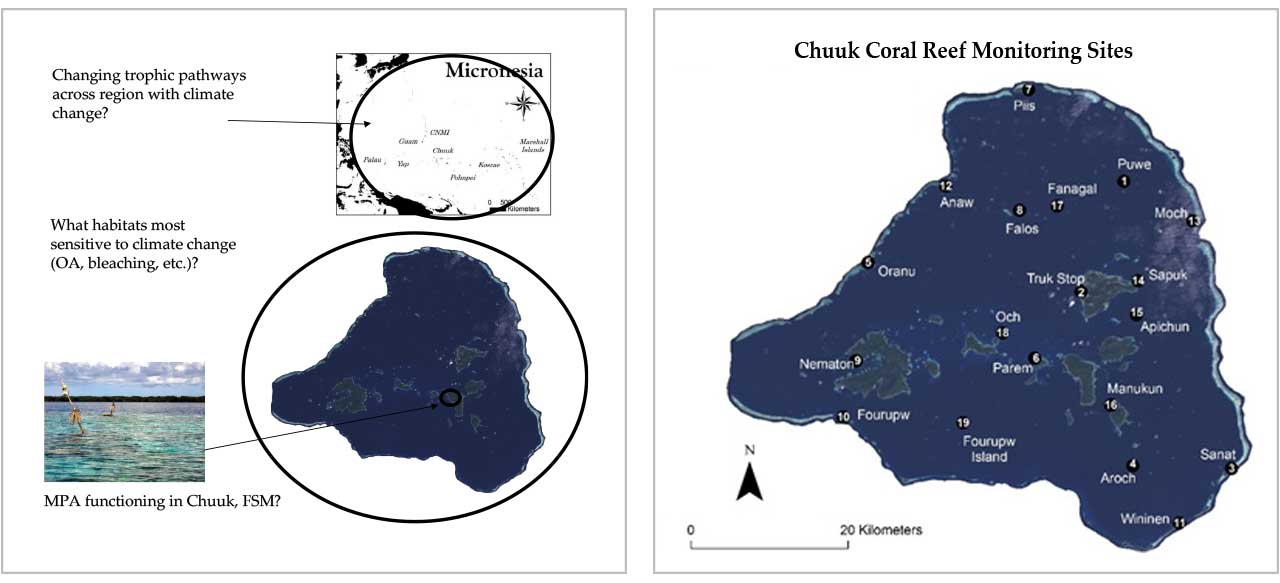 Figure 2. Site-based designs associated with regional monitoring, and how they scale up to answer regional questions through time (left). Monitoring design for Chuuk, FSM, across reeftypes, island geography, management regimes, and wave exposure (right).
image-slider-with-thumbnail1.jpeg
image-slider-with-thumbnail2.jpeg
image-slider-with-thumbnail3.jpeg
image-slider-with-thumbnail4.jpeg
image-slider-with-thumbnail5.jpeg
image-slider-with-thumbnail6.jpeg
image-slider-with-thumbnail7.jpeg
Are you ready to help?
Join, contribute, or collaborate with the Micronesia Reef Monitoring program