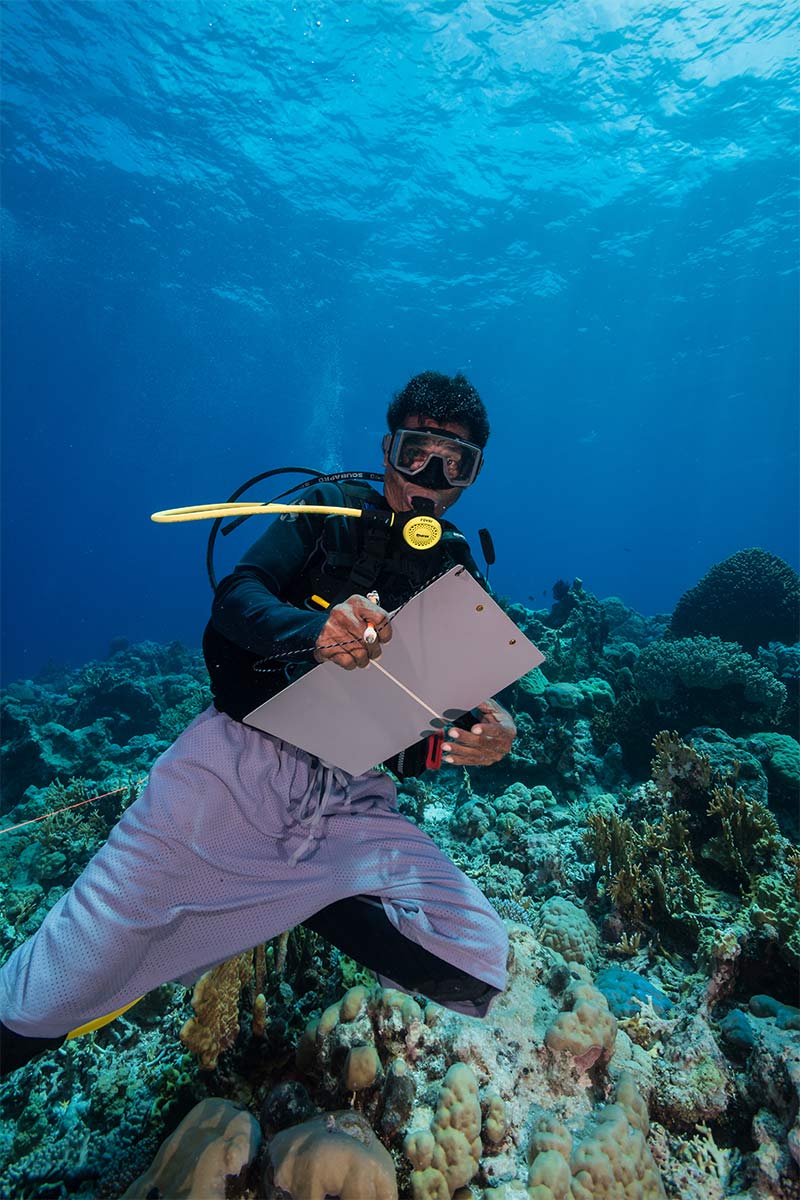 The Micronesia Coral-Reef Monitoring Database Project
The Micronesia coral-reef monitoring database was established to provide a standardized, safe, and accessible platform to hold our growing regional datasets. This project was initially developed in support of the Micronesia Challenge. This site was developed for three users. General audiences can download the source code for our online database structure and species metadata tables, as well as review the information about our project. Report users have access to the data being collected in standardized formats. Admin users are responsible for maintaining the website, updating metadata tables as needed, and uploading new data that is generated.
For information regarding the design, framework, or source code for this database, contact Dr. Peter Houk (micronesiareefmonitoring@gmail.com). Source code for the database is available here.
The Micronesia Coral-Reef Monitoring Database Project
Are you ready to help?
Join, contribute, or collaborate with the Micronesia Reef Monitoring program